ETC ColorSource® Relay
Where you have power, you have a lighting position
The ColorSource Relay combines power sequencing and data distribution in a portable plug-and-play format. Its electrical relay provides safe, automatic power control for connected fixtures. With wired and Multiverse® wireless DMX options, it will reliably receive DMX signal nearly anywhere, even in crowded environments, and output wired DMX to connected fixtures.
With the ColorSource Relay, you have everything you need to control your lights wherever you want to put them.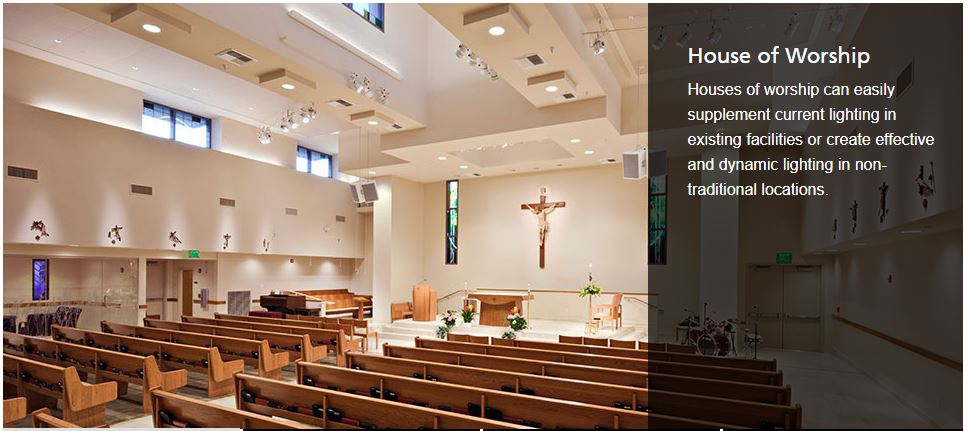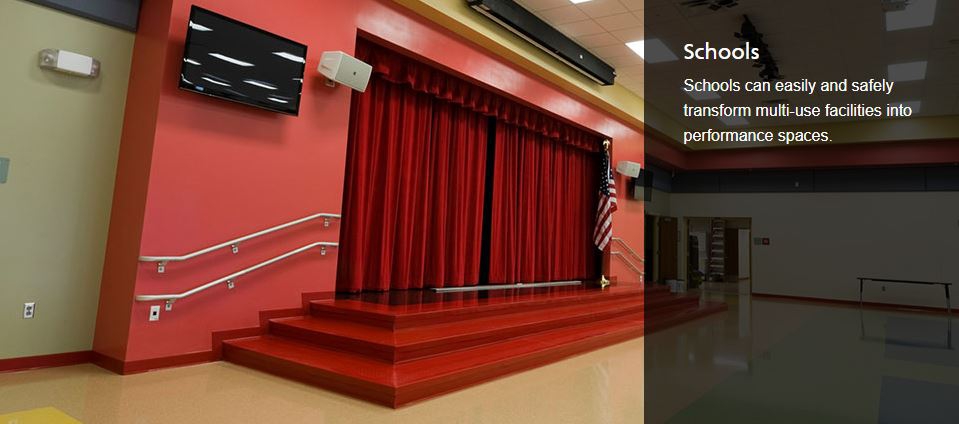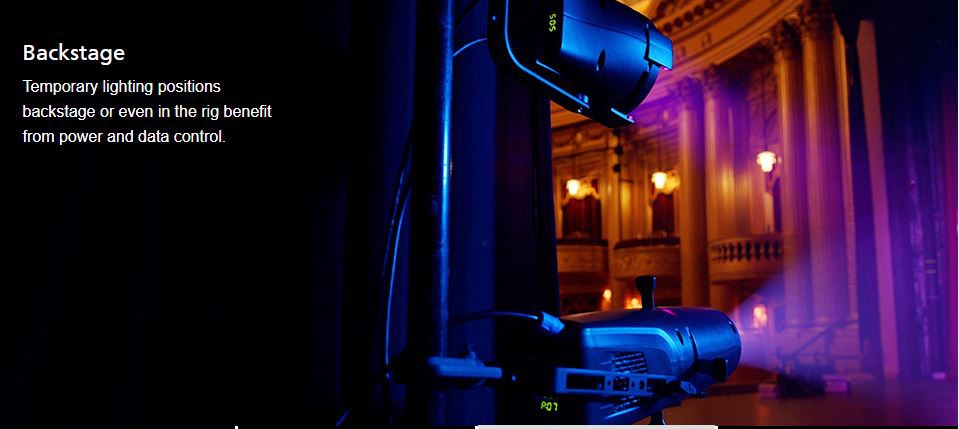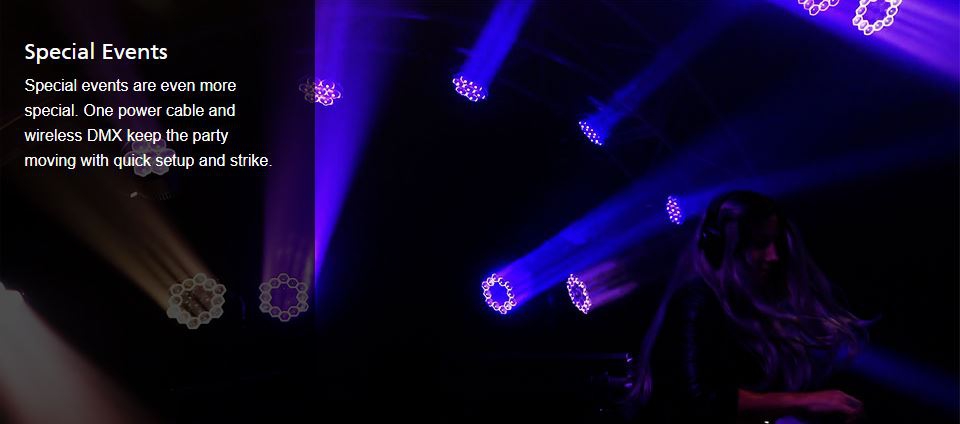 Creating options and reducing traffic with Multiverse technology
City Theatrical Multiverse wireless DMX is a powerful addition to the ColorSource Relay system. Multiverse couples efficient use of radio energy with intelligent management of DMX signal broadcasting to create a resilient and far-reaching wireless DMX network.
It's been proven to work better in crowded wireless environments, so your signal can get through no matter where you are.

Both the Multiverse SHoW Baby and ColorSource Relay require minimal setup and zero programming before use.

Simply connect hard-wired DMX (Multiverse SHoW Baby or Multiverse Node) or sACN (Multiverse Transmitter) to automatically send wireless DMX to any ColorSource Relay Multiverse Receiver within a 100-meter (328-foot) range. Take them out, plug them in, and your new relay system is fully operational!

ColorSource Relay Multiverse Receiver is also compatible with the first generation of ColorSource Relay transmitters (CST-W) in legacy SHoW DMX mode. See the ColorSource Relay.
Product Features
- Receives DMX/RDM wirelessly via SHoW DMX or Multiverse (ColorSource Relay Multiverse Receiver) or via hard-wired 5-pin connector (ColorSource Relay DMX)
- ColorSource Relay Multiverse Receiver operates in the 2.4 GHz frequency range
- Hard-wired DMX/RDM out via 5-pin connector
- Input voltage: 90–250 V; 47–63 Hz
- Two-pole air-gap relay supports 208 V and Delta power applications
- Auto sequencing: randomized turn-on delay in each relay ensures that no two turn on at the same time across a system
- Zero-cross switching minimizes inrush draw
- ColorSource Relay Multiverse Family


Choice of relay mode:
- Auto Mode (default) - switches on when DMX/RDM signal is detected; switches off after signal is no longer detected
- DMX Mode - switches on when DMX address is at or above 50%; switches off below 50%
- RDM Mode - switches on via RDM command; switches off via RDM command or power cycle
- RDM configuration via software such as ETC Concert or Eos; or via the ETC Set Light or City Theatrical DMXcat® apps for Multiverse Transmitter
- USB port for easy software upgrades
- Three mounting options: pipe, fixture yoke, and wall mount
Quick Guide for details.